Relationships ~ Career ~ Family ~ Money Balance ~ Health ~ Communication
Intuitive Coaching is a great benefit to those who have specific goals to accomplish. Some examples may include: improving your relationships, beginning a new career, becoming a better parent, attracting a soul-mate, recovering from a broken relationship, and the intimate DISCOVERY of YOU. Any situation can be improved through Intuitive Coaching!
"WHY DO I NEED A COACH?"
Coaching is becoming one of the leading tools that successful people use to live extraordinary lives.  Through weekly coaching sessions, clients identify what is most important to them and align their thoughts, words, and actions accordingly.  Coaches work with clients to identify what they want personally and professionally, and to support them in achieving a life that they really want and love.  Loving your life starts with gaining clarity on values, enabling more meaningful choices and consistent action.  Coaching offers a means for enjoying more balance, joy, intimacy, energy, financial abundance, focus and action in every area of your life.
Working with Jen will:
*  Encourage you to set goals you truly desire
*  Require you to do more than you might do on your own.
*  Give you the undivided attention and loving support you need.
*  Help you focus in order to produce results more quickly.
*  Provide you with the tools, support and structure to accomplish more in a short period of time with the results you want.
How is Intuitive Coaching Different from Therapy or Consulting?
Therapy is designed to look at the past and fix past issues and consulting provides alternative methods for accomplishing goals but does not offer the support or motivation to keep going.  If you get stuck in a situation in the PRESENT, therapy and consulting cannot help you, but Intuitive Coaching does!  Intuitive Coaching enables you to determine your own "answers" through collaboration in the coaching partnership.  Work with Jen to discover more about yourself in this process.  It allows you to use these skills in the FUTURE!
Who Works With a Coach?
Anyone who desires change but is unsure where or how to begin seeks out a coach.  Successful people use coaches to help them get to the next level in their professional and personal lives.  Many individuals have a need to change and want encouragement and assistance, regardless of their professional endeavors or place in life.  The common traits of coachable people are:  successful, resourceful, and intelligent.  These are individuals who desire to get more out of their lives!
What professional athlete has not used a coach to win?  An intuitive coach helps to point out the things you can't see, encourages and challenges you to achieve greatness.  Intuitive coaching helps you to begin living up to your greatest potential and see the greatness you have yet to achieve.  Intuitive coaching is like having a personal trainer for your life!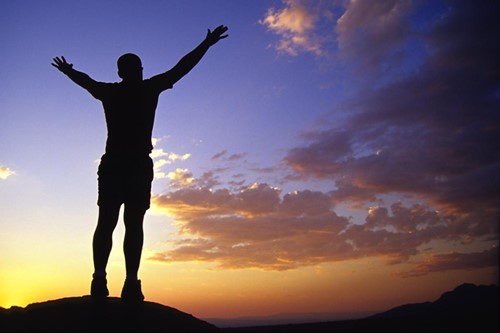 Intuitive Coaching
Intuitive Coaching is sold in packages in order to provide for clients' specific needs and to allow for the natural and inevitable progression that occurs.  A personalized proposal is presented to the potential client, offering packages that will best fit his/her needs.    Coaching sessions can take place over the phone or in person and are determined in advance between Jen and the client. Jen Casper is 100% committed to your coaching appointment. It is important for you to be 100% committed to your coaching appointment. When you reserve a coaching appointment, understand that you have purchased a "coaching time slot". Any changes made to your coaching appointment must be made 24 hours prior to your scheduled appointment by phone at 570-871-3930. There are no refunds for missed appointments.
Personal results with any coaching program are based on the individual.  Jen Casper will give you 100% of her attention, time, effort, for your success.  Are you totally committed to giving yourself 100% of YOU? Purchasing a coaching package implies that you have read and agree to this disclaimer.
* Terms of Scheduling Appointments:
Cash, local check, paypal and credit cards are accepted.
(If paying with a credit card, receipt will be emailed or sent via text message.)
There are no refunds.