"

I am living my dream and life purpose by helping others discover themselves.  This is my divine purpose, to be of service."




~ Jen Casper, Spiritual Guide & Intuitive Coach
---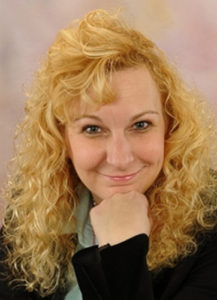 The Gift of Sight
From an early age, Jen knew she was different, special and unique.  Being empathic, she was able to see and feel what others could not understand. As a Spiritual Guide, her gift of intuitive guidance allows her to correspond intimately with angels, the archangels, and the ascended masters gaining valuable insight to help others.
Life is full of questions and, sometimes, the answer is hidden just below the surface.  Jen uses her intuitive abilities to help others with their experiences by answering questions that, otherwise, would HAVE no answers. "I am able to meet with a person and give them the insight they need, most times without even knowing their name. My gift allows me to help many move forward in life when they are stuck."  Her coaching programs allow clients to move forward faster, heal old wounds, and define their lives with clarity.  She helps them to achieve the greatest outcome possible if they are ready to redefine their lives and create something new.
Trusting another is sometimes the hardest thing we need to do.  It is in our most  desperate of times that we seek answers outside ourselves, requiring us to TRUST.  Jen is able to help her clients, in their most pressing situations, to gain better insight by using her spiritual guidance. God speaks and shines a light through her in order to help others SEE that light.
Jen's gift is validated and confirmed when clients begin to see their life from a different perspective and understanding.  Jen's guidance is delivered with compassion, love and understanding, as is evident with her abundance of testimonials.  Using her past life experiences and the spiritual guidance offered by the archangels, ascended masters and your angels, she is able to help you gain clarity by giving you comfort as well as options to consider.
Jen can be reached at (570) 871-3930 to schedule an appointment.
With an accuracy rate of 98%, she has clientele who continue to return since 1995. Jen currently resides in Bethlehem, Pennsylvania where she offers intuitive coaching and spiritual guidance. She teaches spiritual classes at Northampton Community College at all three campuses located in Bethlehem and Tannersville , PA.  She gives lectures regarding how to gain a greater perspective on life, learn from your past lives, and other inspirational classes to help you thrive.  In 2015, Jen won the Best of Bethlehem Award for Business Services.  She is currently working on a journal called:  "Journey to Gratitude".  Look for it soon!