My life changed in a single moment one day. It all started with a vision I had while I was meditating about my life and where I was. I was contemplating how unhappy I was and how I wanted things to be different. I wished things could just change.
In my vision, I watched myself walk on a pathway through a mature forest thick with trees and brush. I was unsure where I was headed, but I knew deep within my life was about to change and I would be where I was supposed to be.
I came upon a doorway. This doorway held great promise and great change. There was a part of me that knew walking through this doorway meant a significant change in what I had known as my life. I had a choice. I could turn around and walk away or I could step through it.
I choose to step through the door and face whatever was calling me, seeking me out, that brought me to this very moment.
I had to bend to get through the doorway. I had to take small steps and not rush the process. I walked through the doorway and I could feel my entire essence shift and change. It was a gradual process, but one that I could not fight. I needed to allow the process to unleash the potential within me to become who I was meant to be on the other side of the door.
On the other side of the doorway, there was much potential in the night sky and the silence of waves crashing on the shore line.
With each step I took onto the beach, I knew I was becoming different, and it was not just my surroundings. It was the place I was in, the experience I was having.
I looked up and saw a night sky. The night sky had billions and billions of…eyes. Instead of stars in the night sky, there were eyes.  As I stared in astonishment at the sight before me, I felt I was not alone.
I looked to my right and then to my left.  It was not until I looked straight ahead, that I saw the most beautiful sight ever.
Before me was my angel. Not just an angel, but MY GUARDIAN ANGEL.
My guardian angel was here to see me and she had
a message for me that I will never forget.
She said…
"So, you have come. You have heard the call. You have walked the journey –and here you are ready to begin.

You have begun the ending – and yet a new beginning.
To say the least, I was speechless. What I was able to mutter was, "What is this… place? Why are there eyes in the sky?"
With a look of knowing and love, she smiled and the whole night sky became brighter yet with more eyes. So many different colors, shapes, and expressions were held in those eyes.
"These eyes represent all the people you are going to meet. If we showed you your destiny, your calling, in the form of the people you are about to meet and how you affect and change their lives, you would run in fear.

You represent a mass amount of change. You will experience change and in turn create change for others. It has been decided to show you the magnitude of your life purpose through this experience of eyes in the sky."
From that point forward, my life was forever altered.
Who is Jen Casper?
"Who am I?" I have asked myself this many times. I have tried to put into words who I am and there is really no easy, simple answer. To many people, I represent different things. I am a mom of three, a wife three times over, a daughter, a sister, a teacher, and a jack of all trades. I love to laugh, smile, and my favorite thing in the world is reading a book on the beach.
Professionally, I am a Certified Life Coach, Reiki Master, Reverend, Spiritual Surgeon, and a Teacher. I have my Bachelors Degree in Metaphysical Sciences and I am presently working on my Masters in Metaphysical Sciences. I am an intuitive coach and spiritual guide who has a life mission to help others change their lives to the ones they love. I help people recreate their world, redefine how they see themselves and help them create change within themselves so they can become who they were destined to be!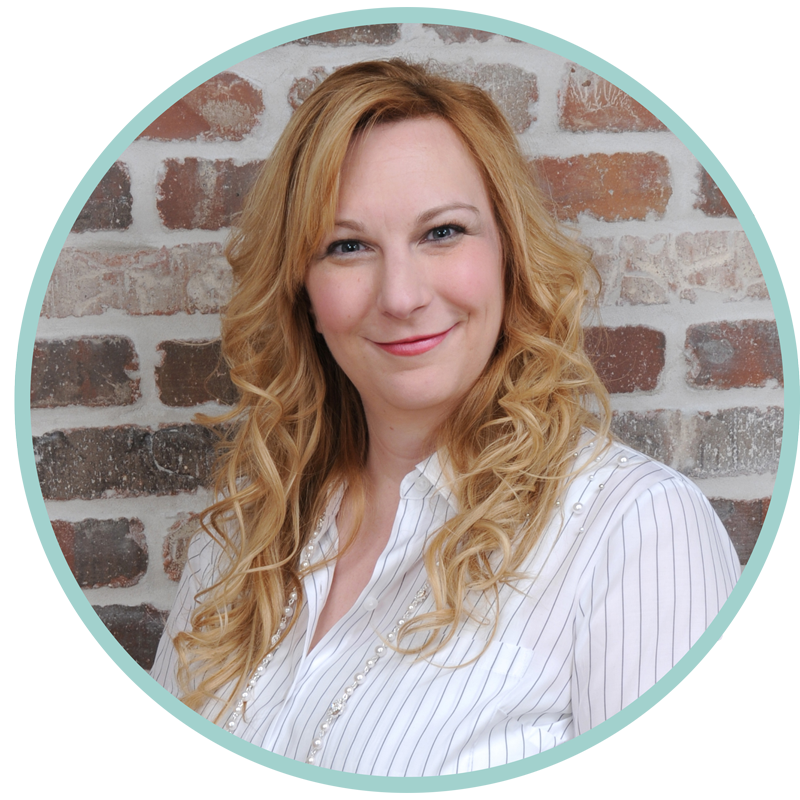 "We all live with the objective of being happy; our lives are all different and yet the same."
—Anne Frank.
How am I different, yet the same as you?
We are all different and yet we are the same. Our story of how we got to "here" varies. Our timeline of progress is different, but the themes can be similar in nature. I am different from other coaches because I am unique and special, just like you.


My specialty, my gift, is seeing what is not seen by others. I am able to hear what it is that your heart is trying to convey. I am able to see the hidden aspects of selves. I can help you learn more about you so you can become the best you there is.