---
"There are many levels of truth. Sometimes to live our truth,


we need to trust a greater power beyond ourselves."


~Jen Casper, Spiritual Guide & Intuitive Coach
---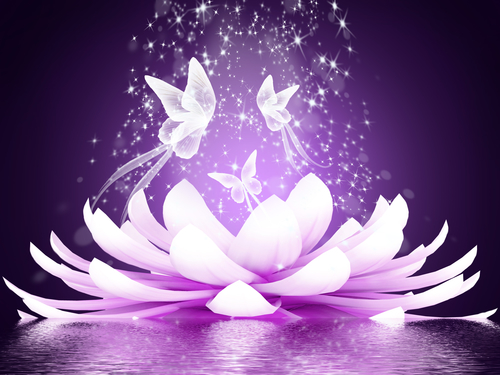 LET YOURSELF BLOOM…START LIVING LIFE!
With over thirty years' experience as a professional Intuitive Coach, Jen Casper has helped many individuals overcome their personal obstacles, visualize their desires, and taught them how to move forward with confidence in their life by making positive and long lasting changes. Her knowledge, expertise and desire to inspire others to live their true potential, motivates her to learn more so she can teach more about life and how to thrive.  The present is the key to unlocking your future if you know how to begin creating more of what you want and changing your perspective of what life should be like.

Working with your angels, the archangels, the ascended masters and her own angels, Jen Casper is able to assist you in seeing what you are currently missing. The interactions with these important leaders help her to educate and enlighten clients for their highest good and greatest potential. Utilizing all of her skills and knowledge, she is able to assist you in making new decisions and choices pertaining to personal and professional experiences, assist you in creating the life you truly desire, help you create opportunities and possibilities you did not realize could be a reality and help you begin to live life with purpose.

The focus of each session is to make the client aware of his/her highest good and greatest potential. Jen's ethical policy focuses on positive intentions.   With many returning clients and word of mouth referrals, she has helped many change their present into the life they desire to live.  She is guided into lives when changes are necessary, when a different perspective is required such as that from a higher source.  You will begin to heal, recognize your blockages, and establish new, obtainable goals to move yourself toward life dreams when you work with Jen Casper!
Jen Casper has appeared New Jersey's Rock Station WNNJ 103.7, worked with NEPA Paranormal, local law enforcement agencies, and has guided many professionals and celebrities. She is located at 1760 Freidensville Road, Bethlehem, Pennsylvania.  Jen coaches and offers healings over the phone, in person, or through Skype. She has spoken all across the United States, Costa Rica, Australia and around the world giving insight, encouragement and inspiration to her audiences.  Currently she is working on her Doctorate in Spiritual Counseling, teaching the Self-Discovery Certificate Program at  Northampton Community College.  This program is set to debut in February 2018!


Thank you for visiting! Please use this link to access the contact page where you have the option to inquire about the many services and classes offered.

Contact Jen at (570) 871-3930 to schedule an appointment.